Mandalas
In March 2021 at Franklin Pierce Lake and Bethel Farm in Hillsboro, New Hampshire, two Fire and Ice Mandalas were created to honor those who died this past year. The first Fire and Ice Mandala was at Franklin Pierce Lake, where I used colored sand to stencil symbols, such as Adinkra symbols from Ghana and a caduceus. The site-specificity of the lake and pond was part of a concept to bring together elements of fire and water in recognizing the cycles of life and death.
On the spring equinox, I collaborated with Bethel Farm Yoga to create a ceremony to remember every individual that we have lost to Covid and the unique blessing they brought to our world. The mandala ceremony was the manifestation of this collaboration, born organically with Stephen Bethel as we talked about ideas and let things unfold. More people joined in to co-create and intention crystalized. Especially this year, it felt important to make space to gather where it felt safe. We wanted to honor those who lost their lives to the Coronavirus during this year of pandemic. We set it for the vernal Equinox, invoking its promise of renewal. The notion for the design came as gift that morning. The center first, the circle, the 4 directions, he and Emilia set lines with string and filled buckets with wood ash to draw the design on the frozen pond. The ash was used to commemorate the dead. Ripplee, Audrey, and me made our way out onto the ice, to fill out the mandala, build a fire and make the circle dance. Equinox as the balance point between life and death. Midday, noon, we began to chant, for the same reason. Other members of the Bethel Farm community came and went throughout the day. The ceremony had many phases. In the bright white light of the morning, the wood ash was poured deliberately in design. By twilight, the central fire was burning bright and the kids were making s'mores to celebrate the day. After dark, the circles of candles held the spontaneous audience as twirling fire staffs and Amy's illuminated hula hoop echoed the circular nature of life and death that we sang about as drumbeat kept us connected with our heartbeats: "Life goes to death and death goes to life once more, Life goes to death and death goes to life once more... Living in relationship. Dying in Relationship" (chant by Audrey Bethel) Tod Stevenson saw the beauty in this ceremony and created art by representing it in his photos and video.
Watch "Now Mandala", Franklin Pierce Lake, New Hampshire, available now on YouTube.
Fire and Ice Mandalas - Franklin Pierce Lake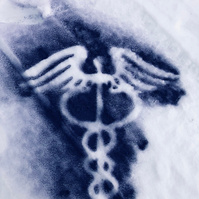 Fire and Ice Mandalas - Bethel Farm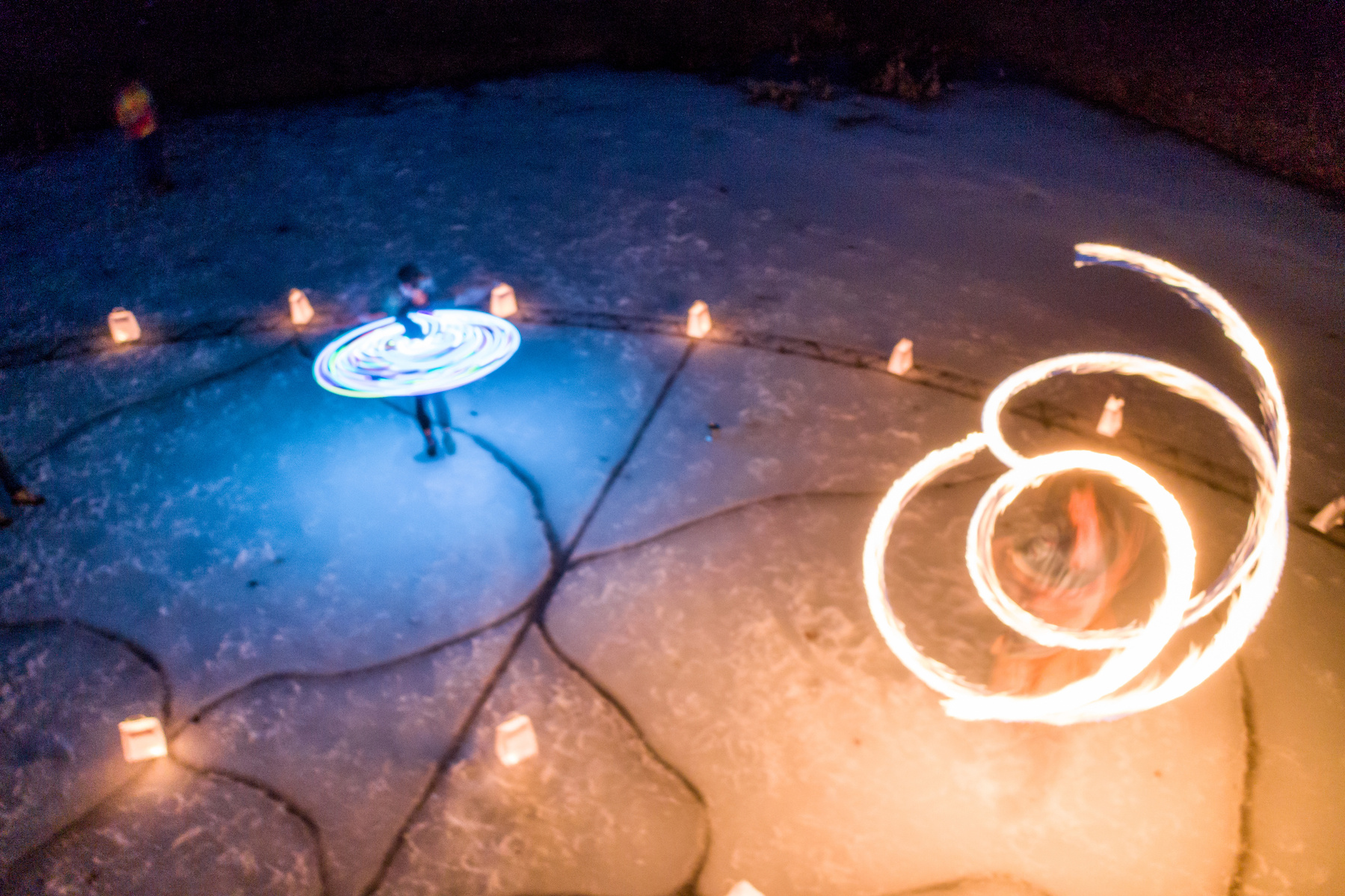 Now Mandala - Franklin Pierce Lake